En poco más de 30 años, Panamá ha alcanzado un nivel de desarrollo admirado por el mundo entero. Sólo en la última década el crecimiento de la economía creció más del doble que toda la región, llegando en 2019 a liderar, por primera vez, el ranking de PIB per cápita de América Latina. / In a little over 30 years, Panama has reached a growth rate admired by the whole world. In the last decade alone, the economy has grown more than double the rest of the region, presenting itself as a leader in 2019, for the first time, in the GDP ranking per capita in Latin America.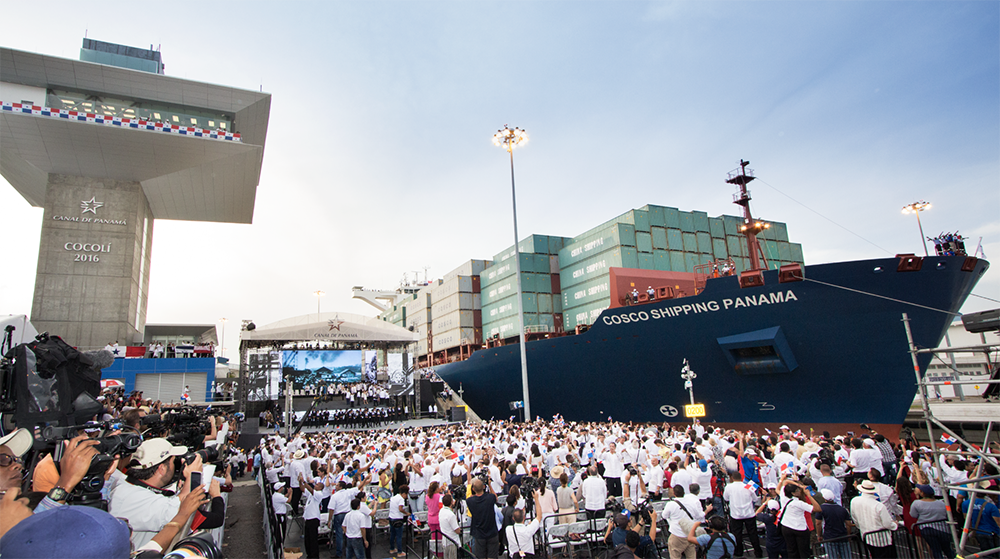 Cuando analizamos los informes de las economías de los distintos países de América Central, un dato más que relevante es descubrir que Panamá es una de las economías que mayor dinamismo y crecimiento presenta. / When we analyze economic reports from different Central American countries, a highly relevant fact is that Panama is one of the economies with the highest dynamism and growth.
Por su parte, el Banco Mundial reveló entre sus estimaciones que para el cierre de 2019, la economía panameña tendrá un crecimiento del 4,5%, mientras que para 2020 y 2021 se espera que el índice de expansión económica sea del 4,6%. / The World Bank revealed that amongst its estimations for the end of 2019, the Panamanian economy will have a 4.5% growth while they expect that for 2020 and 2021 the expansion rate will be 4.6%.
Si las estimaciones del Banco Mundial son certeras, entonces la economía nacional tendría un repunte del 3,7%, sobre el índice de 2018. Pero otro indicador, como lo es el Producto Interno Bruto, creció un 3%, por lo que hará falta un repunte de la actividad económica. / If the World Bank's estimates are true, then the national economy will have an upturn of 3.7% since 2018. Another indicator, such as Gross Domestic Product, grew 3%, which means that another upturn will be expected.
En la región /

In the region
Para el cierre de 2019, todo apunta a que el crecimiento de Panamá sólo sería superado por Dominica, que presentaría un índice del 9,6% y por República Dominicana, con un 5,3%. Analizando los índices de las otras naciones de América Central, encontramos a Nicaragua con una caída en su economía del 5%. / By the end of 2019, everything points towards the fact that Panama would only be surpassed by Dominica, who presents a rate of 9.6% and by the Dominican Republic with a 5.3%. When analyzing the rates for other nations in Central America, we can find Nicaragua with a drop of 5% in its economy.
Otros países como Honduras, tendrían un crecimiento del 3,3%, mientras que Costa Rica tendría un 2% de crecimiento. / Other countries such as Honduras, have a growth rate of 3.3%, while Costa Rica counts with 2% growth.
Otro dato interesante a tomar en cuenta para situar a Panamá en comparación con otras economías regionales, es que Brasil crecerá en apenas un 0,9%, México en 0,6%, mientras que Argentina decrecerá en 3,1%. / Another interesting fact that compares Panama to other regional economies, is that Brazil will grow just 0.9%, Mexico 0.6% and Argentina will decrease by 3.1%.
En general, la región conformada por América Latina y el Caribe tendrá un crecimiento de 0,8% en 2019, aunque se espera que en 2020 crezca en 1,8%. / In general, the region composed of Latina America and the Caribbean will have an overall growth of 0.8% in 2019, although it is expected that in 2020 it will increase to 1.8%.
Panamá: Economía en crecimiento /

Panama: a growing economy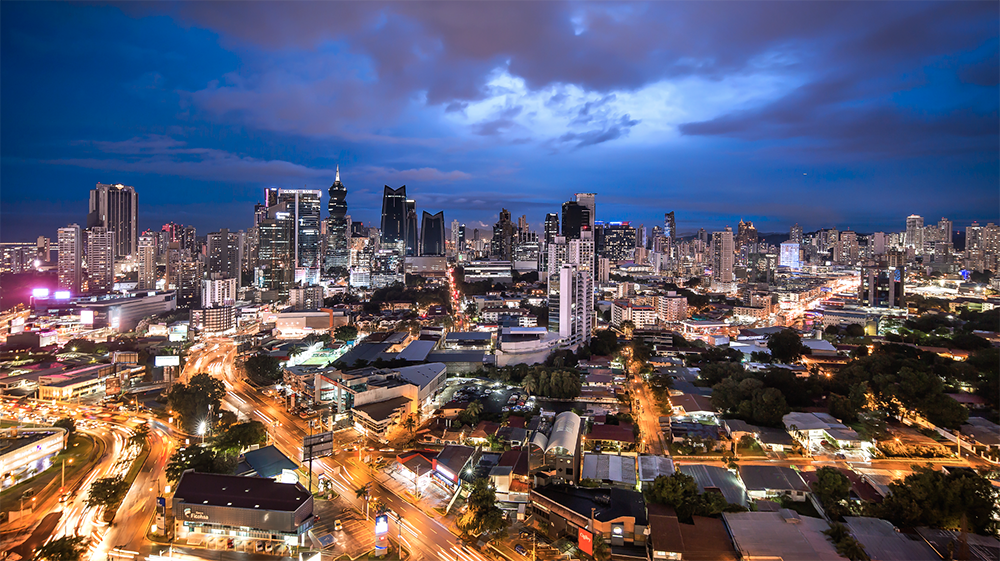 Según indica el Banco Mundial en un informe publicado en su página web, Panamá ha sido una de las economías que más rápido crecimiento ostentó durante la última década. Durante los últimos cinco años, el crecimiento promedio anual fue del 5,0%, revelan. / According to the World Bank's report found in their webpage, Panama has been one of the fastest growing economies in the last decade. In the last five years, the average annual growth rate has been 5.0%.
La economía panameña se basa en gran parte en el tráfico del Canal de Panamá y en inversiones en infraestructura. Otro factor determinante en el crecimiento de la economía panameña es la nueva mina de cobre. / The Panamanian economy is based largely on the traffic through the Panama Canal and its investments in infrastructure. Another determinant factor in this growth is the new mining of copper.
Asimismo, el informe revela que la pobreza ha disminuido en Panamá de manera significativa: entre 2015 y 2018, la pobreza pasó de 15,4% a 13,8%, mientras que la pobreza extrema pasó de 6,7% al 6,2%. / Furthermore, the report reveals that the index of poverty has decreased significantly in the country: between 2015 and 2018 poverty went from 15.4% to 13.8% while extreme poverty went from 6.7% to 6.2%.
El organismo concluye su informe señalando que Panamá se encuentra en una perfecta posición para avanzar el los objetivos de desarrollo planteados por la institución, así como en vías de acabar con la pobreza extrema, gracias al propio crecimiento y a la atención gubernamental. / The organization concluded its report by stating that Panama is in the perfect position to proceed with the developmental objectives presented by the institution, as well as it is also on its way to extinguish extreme poverty, attributed to its own growth and governmental involvement.
En definitiva, estamos en un momento con todas las de ganar para seguir en el camino del desarrollo y explotar todas las potencialidades que Panamá ofrece en todos los sentidos. / In conclusion, the country has all the stamina to continue this path towards growth while exploiting the potential that Panama offers in every sense of the word.
Esta información fue desarrollada por Panamá Living, una plataforma digital comprometida con recopilar, investigar y difundir toda la información positiva y necesaria sobre Panamá, su diversidad y oportunidades.  / This information was developed by Panama Living, a digital platform committed to collecting, researching, and disseminating all the necessary information to turn your interest in Panama into a pleasant and enriching experience.